Why Ten Thumbs is Great for You
Ten Thumbs is packed with great features to make learning to type easy, fast and fun. Compare the features in Single User vs Multi-user (Network) edition below.
Single User Features
Get all these great features in the Single User Edition and get typing:
Multi-user Features
All the Single User features plus these great Multi-user features:
Choose your keyboard

Learn QWERTY, Dvorak, QWERTZ, switch between US or UK English versions, choose a Spanish, Dutch or Danish keyboard

Real World Language Generator

Type the sentences Ten Thumbs creates for you – never get bored. No typing the same old text block over and over.

Runs on Mac and Windows

Supports both 32 and 64 bit systems. Run on Catalina, Windows 10 as well as Macs from version 10.1 and Windows versions 7/8.

Import your own text

Import your own text to type. Just make sure you've learned all the keys before you do this or you'll be presented with keys you haven't yet learned.

7 languages

Choose from English, Dutch, Spanish, Italian, Danish, French or German

Multiple Student Profiles

Create more than one profile to learn different keyboards, or for family members (sharing permitted when installed on one computer only)

Progress Reports

Get your own personalised progress report every time you finish a lesson. Best and worst keys, speed and error rate analysis as you go.

Highly customizable

Set your words per minute, feedback options, lesson length, learn numbers and symbols or skip them and more

Print Your Certificate

When you reach your target with a low error rate, Ten Thumbs will generate your own personal certificate of typing competence!

2 Fun Games

Take a break from lessons and polish your skills on our two addictive games. Beat the crocodile or build stonehenge.

5 Habits

Ten Thumbs shows you the 5 habits of successful typing and encourages you to practice them.

Import Export Student files

Export your student profile to move it to another machine, or import your profile from another location.
Network Installation

Install Ten Thumbs over your school or university network. Save student files centrally and access from different learning stations

Student Classes

Create or import classes of students, and set up learning profiles in bulk.

Teacher Reports

Monitor student progress, and export or print out progress reports.

Control Game Access

Turn on or off access to the games, so your students need to do a set amount of lesson time before being rewarded.

Set Path to Student Files

Choose where your student files are saved.

Control Import/Export/Delete files

Control whether student files can be imported, exported or deleted.

Supports Passwords

Set a password for individual students and for access to the Teacher Controls
Tap your way to success with this excellent easy-to-use touch-typing program

It's a professional program, that's perfect for adults, students, and younger children

Ten Thumbs tailors a typing course suitable for you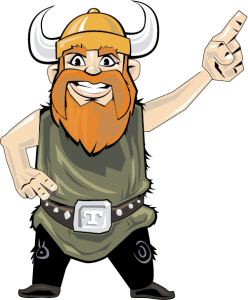 Benefits